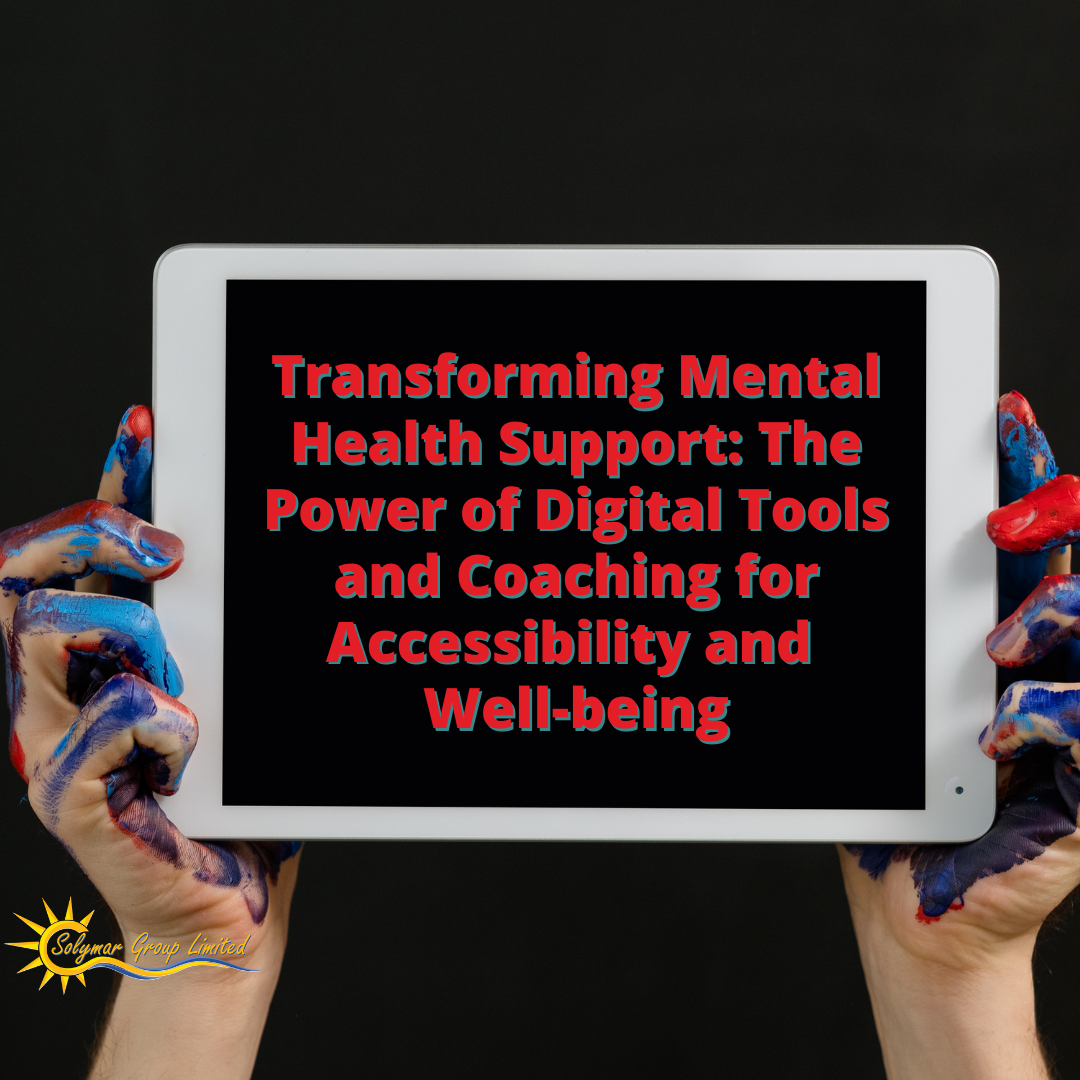 The rise of digital mental health has brought about a profound transformation in the accessibility of support and care for individuals with mental health concerns. With the advent of mental health apps and the practice of mental health coaching, people now have more accessible and convenient avenues to seek guidance and assistance. As a mental health coach, I have witnessed firsthand how these digital tools have positively impacted individuals' lives. In this article, we will explore the research and studies that highlight the benefits of mental health apps and coaching in improving accessibility for individuals with mental health concerns.
Enhancing Accessibility through Mental Health Apps
Mental health apps have become increasingly popular due to their ability to provide accessible resources and support to individuals at their fingertips. These apps offer a wide range of features, including mindfulness exercises, mood tracking, self-help modules, and psychoeducation. By utilizing these tools, individuals can proactively manage their mental health concerns and gain valuable insights into their well-being.
Research has consistently demonstrated the positive impact of mental health apps on accessibility and treatment outcomes. A study published in the Journal of Medical Internet Research found that individuals who used mental health apps reported a reduction in anxiety and depressive symptoms. Another study in the Journal of Affective Disorders revealed that individuals using mental health apps experienced improved emotional well-being and increased engagement in self-care activities.
Mental health apps are particularly valuable in reaching individuals who may face barriers to seeking traditional in-person support. They transcend geographical limitations, enabling individuals to access resources regardless of their location. Additionally, apps can be accessed at any time, providing round-the-clock support and guidance. This flexibility allows individuals to engage with mental health support in a way that aligns with their unique schedules and needs.
The Role of Mental Health Coaching in Improving Accessibility
Mental health coaching plays a crucial role in improving accessibility by bridging the gap between individuals and mental health resources. Coaches work collaboratively with clients to identify goals, explore obstacles, and develop strategies for personal growth and well-being. Through a client-centered approach, coaches provide support, accountability, and guidance to help individuals navigate their mental health concerns effectively.
One of the key advantages of mental health coaching is its focus on individual empowerment and self-discovery. Coaches work alongside clients to enhance self-awareness, develop coping skills, and promote resilience. This approach allows individuals to take an active role in managing their mental health and fosters a sense of agency and control over their well-being.
Studies have highlighted the effectiveness of mental health coaching in improving accessibility and outcomes. A study published in the Journal of Occupational Health Psychology found that coaching interventions resulted in significant reductions in stress, burnout, and depressive symptoms among participants. Another study in the Journal of Consulting and Clinical Psychology demonstrated that coaching interventions improved treatment outcomes for individuals with anxiety disorders.
Mental health coaching offers a personalized and flexible approach that adapts to the unique needs and circumstances of individuals. It can be conducted in person, over the phone, or through video conferencing, further expanding accessibility by eliminating geographical constraints. Coaches provide a supportive and non-judgmental space for individuals to explore their concerns, set goals, and develop
strategies for overcoming obstacles. The collaborative nature of mental health coaching allows individuals to actively engage in their treatment and empowers them to make meaningful and lasting changes in their lives.
The Synergy of Mental Health Apps and Coaching
The combination of mental health apps and coaching creates a powerful synergy that maximizes accessibility and support. Mental health apps provide individuals with valuable tools, resources, and self-help modules that they can utilize in their day-to-day lives. These apps offer a sense of continuity and support between coaching sessions, enabling individuals to reinforce and practice the strategies discussed with their coach.
Moreover, coaches can leverage the data and insights gathered from mental health apps to inform and tailor their coaching approach. By reviewing mood tracking data or progress in self-help modules, coaches gain a deeper understanding of their clients' experiences and can provide targeted guidance and support. This integration of digital tools with coaching enhances the effectiveness of the coaching process and promotes ongoing growth and progress.
The Future of Digital Mental Health
As technology continues to advance, the potential for digital mental health tools to improve accessibility and support for individuals with mental health concerns is immense. The development of artificial intelligence (AI)-powered chatbots and virtual therapists holds promise in extending mental health support to even more individuals, providing immediate assistance and guidance whenever needed.
However, it is important to ensure that digital mental health tools maintain a human touch and do not replace the need for human connection and support. While apps and coaching can be invaluable resources, they should always complement and be used in conjunction with professional mental health services when necessary.
Conclusion
The rise of digital mental health, through the use of mental health apps and coaching, has revolutionized accessibility for individuals with mental health concerns. These digital tools empower individuals to actively engage in their mental well-being, providing convenient resources, support, and guidance. Research and studies consistently demonstrate the positive impact of mental health apps and coaching on accessibility and treatment outcomes.
As a mental health coach, I am excited about the transformative potential of digital mental health tools. By leveraging the benefits of mental health apps and coaching, we can foster a more accessible and inclusive mental health support system. Let us embrace the power of digital mental health to improve lives and ensure that individuals have the resources they need to navigate their mental health concerns effectively.

Hashtags: #DigitalMentalHealth #MentalHealthApps #MentalHealthCoaching #Accessibility